ICCSZ news " national telecommunications universal service pilot work site exchange meeting " recently held in Ningxia. MIIT chief engineer Zhang Feng pointed out that in 2016 the Ministry of finance, organization and implementation of the Universal Telecom Service in the two batch of pilot work, the central government and enterprises to invest more than 30 billion yuan, to support the country's 27 provinces (autonomous regions and municipalities) 100 thousand administrative villages to carry out network fiber to the village construction and upgrading, including 31 thousand a participatory poverty village. A year of the administrative department of the village of broadband construction tasks more than " 12th Five-Year " period total task.
After the two batch of pilot work, as of the end of November 2016, optical fiber access network in China's rural areas accounted for 82.2%, 19 percentage points more than the end of 2015; the impoverished village broadband coverage of more than 80%; rural fiber broadband users more than 61 million households, more than 2015 by the end of 90%.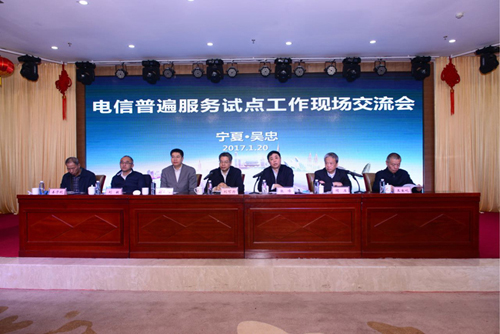 Zhang Feng put forward six requirements to do a good job in 2017 telecom universal service pilot work: one is to further improve the understanding of the importance of telecom universal service work, the two is to grasp the completion and acceptance of the key work is to optimize the implementation efficiency of three pilot projects, four is to strengthen the construction of basic research thoroughly the data network, the five is to be serious project management and financial discipline, six is to strengthen the effectiveness of the work of media publicity.